Preventing Allergic Reactions Through Ayurveda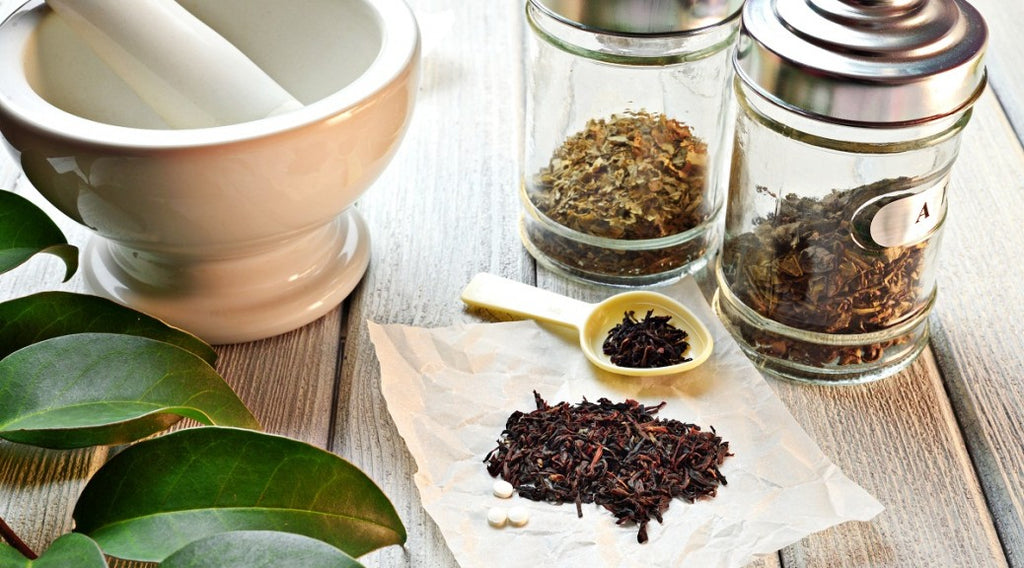 Our cities today are very polluted, and in addition to this, there are also certain natural elements such as pollen, animal fur and dust that can potentially trigger allergies. Most people tend to take anti-hystamines or over-the-counter allopathic medication for their allergies. While they may control the symptoms, they do not actually treat the cause of the allergies and over time your body may also become resistant to them. Ayurveda seeks more to explore ways to prevent illness than to merely cure it after one gets infected. Here are some proven, natural ways to prevent allergic reactions to pollution:
      Keep doors and windows closed: Springtime and autumn are two seasons where pollen and dust-triggered allergies run high. Make sure that you don't leave your windows and doors open for long periods of time – the wind can carry dust and pollen into your home and bring on allergic reactions.
      Consider Ayurvedic medicine: A herbal formulation like Pankajakasthuri Breathe Eazy helps clear your lungs and enhance immunity in order to prevent allergies and also strengthen you internally, improving your body's ability to fight off allergens. Taking it regularly 3 times a day after your meals will, overtime, make you more resistant to catching allergic infections.
      Make changes to your diet: Research has shown that a diet rich in fresh vegetables, fruits and nuts like grapes, apples, tomatoes and oranges have fewer allergy symptoms. Make sure that your diet comprises a lot of fresh produce to provide your body with the vitamins, minerals and nutrients it needs to fight allergic reactions.
      Drink lots of fluids: Water, juice or soup and tea can help ease congestion. The accumulation of mucus in the respiratory tract often occurs due to allergy, and beverages like these can help thin the mucus and eventually drain it out to provide relief.
      Inhale steam: Take a bowl of hot water, sit in front of it and put a towel over your head to trap the steam. Inhale it to ease chest or throat congestion, and also to clear sinuses. You can also take a hot shower, and use this method twice or thrice a day for respite.
      Wash frequently: When you come back home at the end of the day, your clothes are often covered with dust and pollen particles that would not be visible to the naked eye. Ensure that you wash your eyes and face thoroughly and also take a shower once you are back. Leaving shoes outside the door will also help in keeping unnecessary dust and other potential allergens out.
Allergies often hamper one's ability to go about daily life with ease, and following these tips will definitely go a long way in helping you stay protected from allergies.