How To Boost Your Immunity With Smart Drink Choices?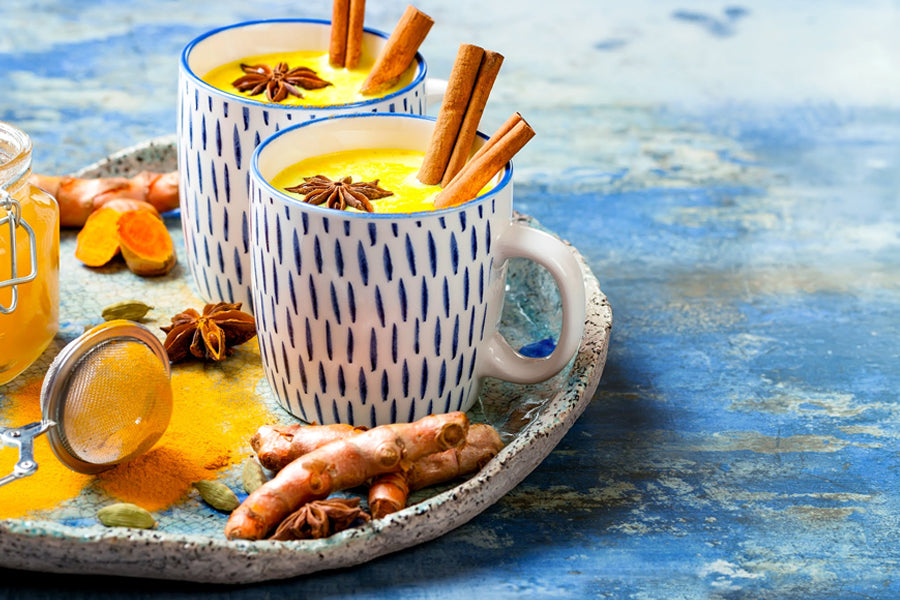 With a pandemic currently sweeping across the world, building a solid immune system is more important than ever. We have rounded up some delicious immunity-boosting drinks that will not just help you beat the summer heat but will also help you stay well -
Lemon ginger tea:A cupful of refreshing lemon ginger tea is a great way to kickstart your mornings. Not only is it flavourful, but it's also full of health benefits. A treasure trove of antioxidants, lemon and ginger are immune system boosters. They also reduce muscle pain, improve digestion. With so many health benefits, it makes sense to swap your regular cup of tea with lemon ginger tea. It is quick and easy to make and can be enjoyed both warm and cold. 
Turmeric milk:Turmeric milk is considered as one of the best natural remedies that provide instant relief to cough and cold. Known for its antioxidant and anti-inflammatory properties, turmeric, when taken with milk, has many health benefits, including relieving nasal congestion during cold and reducing inflammation and joint pain. This bright yellow beverage can be prepared by heating milk with turmeric powder. You can also add cinnamon and ginger to turmeric milk. 
Palm sugar (jaggery) drinks:If you want your summer drinks to be sweet, you can make jaggery tea. Rich in potassium, nitrogen, phosphorus, iron and zinc, jaggery helps in boosting the body's immune system. For jaggery tea, all you need is grated palm sugar, tea leaves, green cardamoms, peppercorns and half cup milk.  Rich in antioxidants, this tea is perfect for giving a healthy kick start to your mornings.
Cucumber ginger lemonade:Known for their antioxidant and immune-boosting effects, lemon and ginger stimulate metabolism, treat nausea and indigestion. Being the perfect cooling food, cucumber helps to maintain the body's water balance. 
To strengthen your immune system, get proper nutrition. Gut health is extremely important to our immunity. Include fruits and vegetables high in antioxidants and vitamins (like spinach, carrot, capsicum, and orange) in your meals.  


Boost your immune system with ayurvedic medicines 


Pankajakasthuri Chyavanaprash is an ayurvedic medicine to boost immunity. Rich in gooseberry and 42 other ayurvedic ingredients, it also purifies the blood, eliminates toxins and invigorates the liver. 

You can also check our ayurvedic medicine Breathe Eazy to strengthen respiratory immunity against viruses and bacteria. Packed with the goodness of herbal adaptogens and other natural ingredients, Pankajakasthuri Breathe Eazy protects against recurrent respiratory infections and improves respiratory strength.