Tips To Reduce Screen Time During Work From Home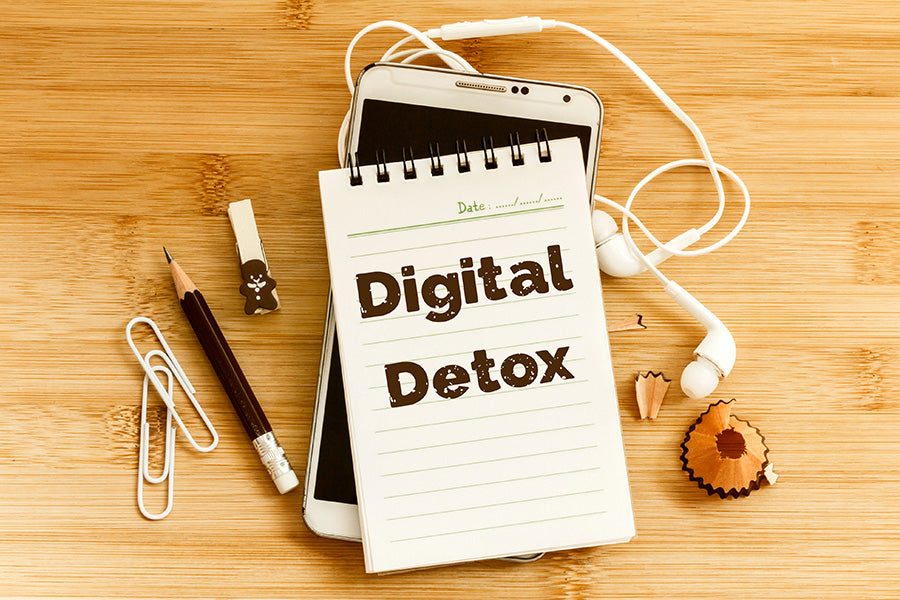 Amidst COVID-19 pandemic, many people are starting to self-quarantine by staying at home. However, being stuck at home for weeks isn't easy, and we are seeing people spending long hours in front of their screens. The time that they would have spent catching up with friends, going out for shopping or trying out a new restaurant is now being spent in front of their screens. If you are working from home, then you can relate to this. One video leads to another, one episode leads to the entire series - and before you know it you have spent hours in front of the screen. However, too much screen time is associated with multiple health risks like dry eyes and sleep problems.

Well, in today's age you cannot stop using digital devices but you can put a comma and restrict your screen time. 

Over here we discuss some tips that will help you limit your screen time: 

1. Create gadget-free zones: You can make the bedrooms and dining area screen-free zones. Restricting the use of mobile phones can help you sleep faster and improve the quality of sleep. This would also reduce the chances of late-night binge-watching and prevent you from ruining your sleep cycle. With no mobile phones to check notifications on the dinner table, you are more likely to savour your meals and have real conversations with your family. 

2. Read at least one chapter a day: For a better sensory experience, pick up the paper books over their digital counterparts. Well, the idea of completing an entire book in a day can be daunting. How about starting with one chapter a day? Reading has many long-term benefits. Reading with your children at a scheduled time of the day is a great way to have a routine in the house. Moreover, reading before bedtime allows you to relax and sleep better. If you don't like whatever you are reading, instead of giving up, read a different book. 

3. Pick up a new hobby or play indoor games: With no social outings to attend, the lockdown is the perfect time to pick up a new hobby or rediscover an old one. Whether you love baking or gardening, spend time doing something that will make you happy. You can also schedule indoor games like quiz, pictionary or indoor bowling to keep yourself and your family away from hours of mindless social media scrolling or TV binge-watching. To make it competitive, you can announce a prize at the end.  

4. Start a no-gadgets day: Giving all your gadgets a rest for an entire day can help you enjoy a day without constant interruptions of notifications. A complete digital detox will give your body and mind time to go back to its natural rhythm. Use the time to exercise, cook, spend time with your loved ones or just simply unwind. A digital detox would make you realise you have more time in hand than you think. 

How to stay stress-free & boost your immunity during these unprecedented times? 

Ayurveda can help you relax and destress during these times. You can check our Brahmi Syrup to keep anxiety at bay. Ideal for students and people working in a high-stress environment, this ayurvedic tonic promotes relaxation and improves learning and concentration. Also, it's important to get adequate sleep to keep your body and brain re-energised. Sleep deprivation is linked to many health issues like a weakened immune system and anxiety. You can also give your immune system a natural boost by taking Chyavanaprash with milk daily.