Tips To Avoid Too Much Sedentary Time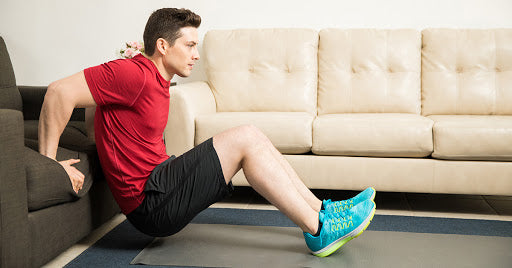 If you are reading this, you are probably doing so while sitting on a couch or in an armchair. Many of you may not realise that sitting for too long increases your risk of developing health conditions like obesity, heart diseases and diabetes. Over here we discuss a few simple yet powerful ways of helping you stay physically active and avoid too much sedentary time - 
1. Take frequent breaks from sitting: Whether you are watching TV or working on your computer, walking away from the screen at regular intervals can be helpful. You can do different activities during this time like household chores or stretching exercises. You can set a reminder on your phone or your laptop to take frequent breaks. 
2. Stretch while watching TV: You can use the couch time to exercise. There are several stretching exercises that you can do while watching TV. Just make sure you are doing the postures correctly and not slouching. 
If you already suffer from cervical spondylosis, our ayurvedic medicine Orthoherb Tablets can help you get relief from pain. You can also use Orthoherb Oil to massage the affected areas and get relief from joint stiffness and pain. 

3. Stand instead of sitting when you can: Instead of sitting on the couch and talking over the phone, stand up and do the talking. Likewise, there are many activities that you can do while standing. For instance, you can chop vegetables, clean and dust the house while standing. To reduce your sitting time, you can also buy a standing desk for office work. If that's not possible, then take a relook at your daily activities and prepare a plan of things that you can do while standing or walking. 

4. Add a brisk walk to your daily routine: If your routine doesn't allow you time for a full-fledged workout, then you must take a 20-minute brisk walking break. Something as simple as a 20-minute brisk walk can help you maintain a healthy weight and lead a healthier life. 

5. Set a time limit for sedentary activities: Most of the sedentary time is spent in front of the screen. Having dedicated screen-free hours will help you and your family discover new hobbies and activities. Use this time to learn a new sport or a new form of dance or simply exercise. 

6. Choose a hobby that encourages you to sit less and move more: Be it dancing or aerobics, choose a leisure activity that you really enjoy. Signing up for a class is a great way to keep yourself committed in the long run.  
We hope you find the above-mentioned tips handy in keeping yourself active. Instead of starting everything all at once, choose the ones that suit you so that you stick to them in the long run.