Health Benefits of Haritaki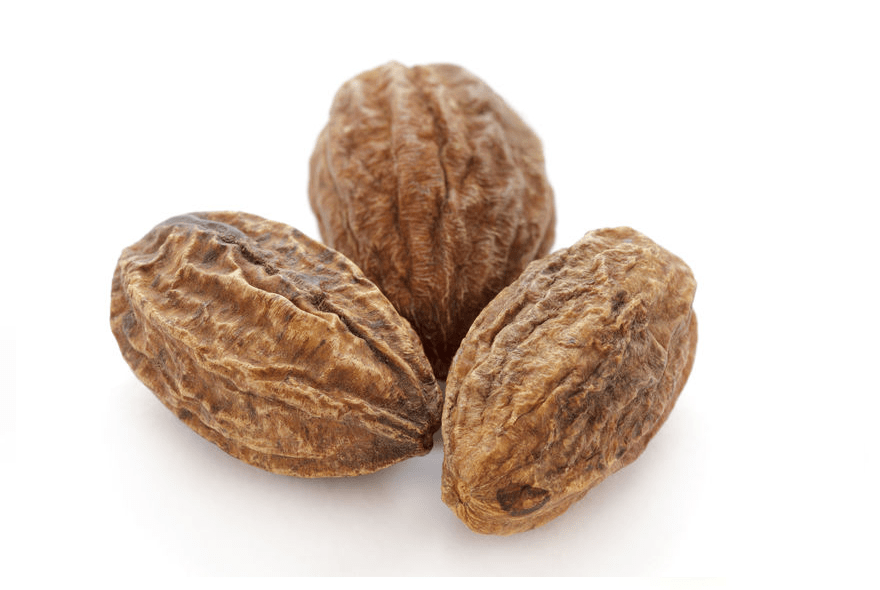 Haritaki, a medicinal herb, is one of the three fruits used in triphala, the other two being bibhitaki and amalaki. Triphala is one of the most popular ayurvedic remedies that's been used for reducing inflammation, easing symptoms of stomach ailments, and preventing dental diseases.
Triphala is a highly revered rasayana in Ayurveda, however, that doesn't take away the individual health benefits of haritaki, bibhitaki, and amalaki. Haritaki also known as the 'king of medicines' has antibacterial, antioxidant, antifungal, and anti-inflammatory properties.
Over here we discuss some of the health benefits of haritaki -
1. Improves digestion: A regular intake of haritaki helps in effective functioning of the digestive system. It naturally removes toxins from the body and acts as natural blood purifier. As haritaki is mildly laxative in nature, it prevents constipation. Studies have shown that haritaki can be used to ensure that bowel movement is regular. 
2. The cleansing properties of haritaki remove toxins. It also helps maintain a healthy weight. When combined with other herbs, it fights cold and allergies.
3. Helps manage migraine: Migraine is a neurological condition that can cause multiple symptoms that include headaches, nausea, vomiting, and sensitivity to light and sound. Migraines often run in families and affect all ages. There are several Ayurvedic remedies for managing migraine. Haritaki powder is considered to be effective in managing migraine.
How to use haritaki to manage migraine?
Manage the symptoms of migraine naturally with Pankajakasthuri's Mygrane Oil, which contains haritaki, bibhitaki, coconut oil, and another Ayurvedic herbs. To buy this ayurvedic medicine online, visit http://www.pankajakasthuri.in/otc/mygrane-oil.
4. Improves heart function: Since the ancient times, haritaki has been used as a remedy for a number of conditions, including heart disease, asthma and bladder diseases. The herb has antioxidant, antimicrobial, antidiabetic, antiarthritic, and cardioprotective properties.Haritaki helps purify blood, making heart muscles stronger. This further helps in stopping the build-up of fat in the artery. All this ensures a reduction in blood pressure and a stronger heart.
5. Helps manage blood sugar levels: A study has shown that a component of haritaki fruit helped lower blood sugar levels. However, diabetic patients who are on medication should consult with their doctor before making haritaki a part of their daily diet.
6. Helps treat scalp infection: Due to its antibacterial and antifungal power properties, haritaki is used in several herbal oils. The herb can also help contain growth of hair lice.
7. Helps prevent acne: Cleansing properties of haritaki help remove toxins from the blood and control the factors that may trigger acne.
How to use haritaki to manage acne?
Make a paste of haritaki powder and boiled water. Once it cools down apply on acne. The paste helps acne heal quickly without leaving any scars.