5 Things Including Chyavanprash That Can Boost Your Immunity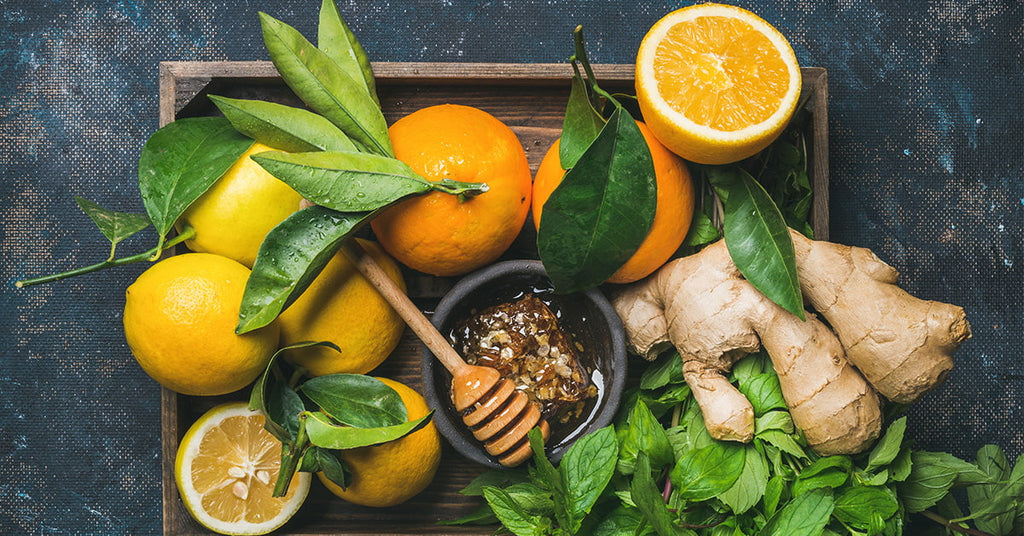 Here's a list of advice on boosting your defenses which include adopting healthier habits, making healthy food choices, taking Chyavanprash every morning, adding vitamin C-rich foods to your diet, and more.
1.Chyavanprash: Chyavanprash is a time-tested Ayurvedic formulation that boosts immunity. The ingredients used in Chyavanprash include amla, black pepper and guduchi. These ingredients are known for enhancing the body's natural defense system. 
Boost immunity with the best Chyavanprash in India 
Pankajakasthuri Chyavanaprash helps to purify blood, eliminate toxins and invigorate the liver. It is rich in antioxidants and Vitamin C and provides relief from cold, cough, and asthma. Taking 1 tablespoon of Chyavanaprash daily with milk helps boost immunity. For children, give half the dosage. Also, the unique formulation is known for delaying the effects of ageing.
2.Citrus fruits: Loaded with vitamin C, citrus fruits are strong immunity boosters. Vitamin C helps increase the production of white blood cells, which fights against infections. As your body doesn't produce or store vitamin C, it is essential to include citrus fruits like oranges, grapefruit, lemons and limes and other vitamin C rich foods in your diet. 
3.Ginger: Rich in antioxidants, ginger is a natural immune system booster. If you are suffering from a cold and flu, a cup of ginger tea will help you feel better. You can make your ginger tea more flavourful by adding a dash of lemon. You can also make a bowl of ginger soup to strengthen your immunity. Known for its anti-inflammatory properties, ginger can also help reduce muscle pain and improve digestion. 
4.Turmeric: Considered one of the best natural remedies for cough and cold, turmeric strengthens the immune system. The antioxidant and anti-inflammatory properties of turmeric promote quick healing and relieve pain. You can include this powerful spice into your daily diet by adding them to your meals. Drinking hot beverages such as turmeric milk or turmeric tea can also help you get the benefits of turmeric. 
5.Jaggery: Rich in essential nutrients, jaggery helps prevent free-radical damage and also boost resistance against infections. During winter, you can add jaggery to a glass of warm milk to boost your immunity.  It also improves blood circulation in the body and aids digestion and reduces acidity, bloating and gas. You can have a piece of jaggery after meals or use it as a healthy alternative to sugar. 
If you suffer from respiratory infections, try Pankajakasthuri Breathe Eazy 

You can try our ayurvedic medicine Breathe Eazy to strengthen respiratory immunity against viruses and bacteria. Packed with the goodness of herbal adaptogens and other natural ingredients, Breathe Eazy is a potent ayurvedic medicine for breathing disorders like asthamatic bronchitis, sneezing and sinusitis