Nasal Allergy Symptoms You Shouldn't Ignore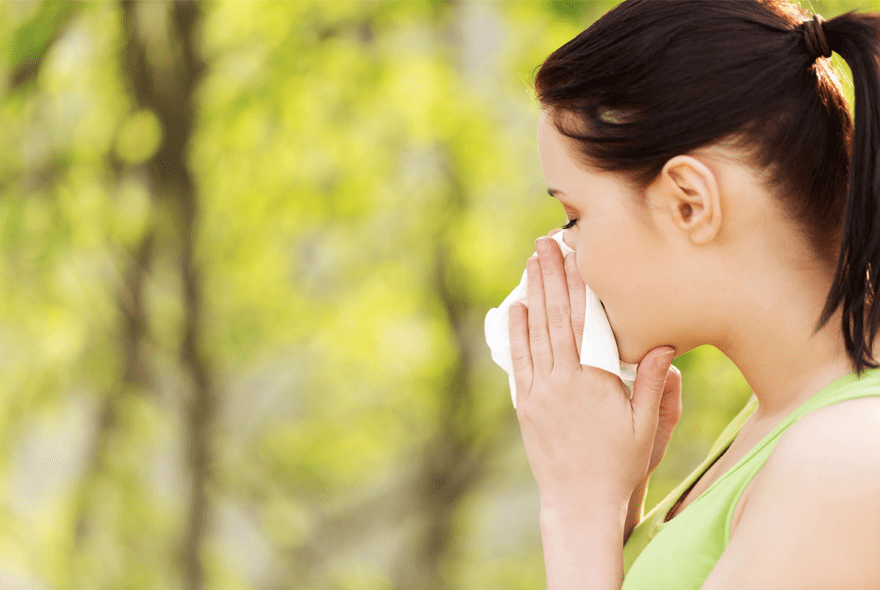 Nasal allergy can occur during any time of the year. Various types of allergens such as pollen, dust mites, pet dander, and moulds can cause nasal allergies. Also, the severity of the allergy varies from person to person; some may have a mild form while others may be significantly affected by it.
Over here, we discuss some common nasal allergy symptoms and ayurvedic remedies to get relief from them:
1) Stuffy, runny nose

If you frequently have a stuffy or runny nose, it's likely that you have a nasal allergy. Stuffiness in the nose can affect your sleep (by interfering with breathing). On the other hand, a runny nose can be bothersome when travelling and at work.


2) Sneezing
Sneezing is another common symptom of nasal allergies. Depending on the severity of your nasal allergy, you may experience frequent sneezing or sneeze at recurring intervals. Frequent sneezing can be bothersome and impact your daily life.
For quick relief, you can check our ayurvedic medicine for allergy and sneezing, Breathe Eazy.

Ayurvedic medicine provides quick and long-lasting relief from sneezing associated with allergy and other respiratory problems. Breathe Eazy is available as granules, tablets, and syrup. We recommend taking 1 tablespoon of Breathe Eazy granules twice daily after food (breakfast and dinner). The recommended dosage for Breathe Eazy tablets is 2 tablets thrice a day after food. Take 1 tablespoon of Breathe Eazy syrup thrice a day after food.


3) Sinus pressure

Nasal allergies can cause mucus to build up in the sinuses and cause pressure or pain in the eyes, cheeks, and forehead area. Dehydration, in combination with allergens, can also cause sinus passages to dry and cause pain in the face area.


4) Itchy and watery eyes

Exposure to allergens such as pollens, dust, and pet dander can also cause itchiness in the eyes. Itchiness, in turn, can cause redness and watery eyes. Although this nasal allergy symptom isn't serious, it can cause eye discomfort that can be bothersome.
One simple way to lower the risk of itchy and watery eyes is to wear a pair of sunglasses when spending time outdoors. Also, make sure to wear sunglass when travelling to dusty places.


5) Postnasal drip

Postnasal drip is when mucus drips from the back of the nose to the throat. Postnasal drip often causes irritation and pain in the throat area. Also, postnasal drip can trigger cough which is another common symptom of nasal allergies. Drinking sufficient water is helpful in thinning mucus and relieving postnasal drip.


6) Coughing

Exposure to allergens, e.g. mould, can cause the lungs to overreact. This, in turn, can cause coughing. To lower your risks, it's a good option to wear a safety breathing mask when travelling. Also, keep your doors and windows closed on dusty, windy days to limit allergens from entering your home.


Relieve nasal allergy symptoms with Pankajakasthuri Rasnadi Choornam

Rasnadi Choornam is another ayurvedic medicine that you can use. The ayurvedic medicine is effective for cold and nasal allergy symptoms, including sneezing, cough, nasal congestion, sinus pressure, and runny nose. Rasnadi Choornam has both curative and preventive benefits as it is prepared with natural ingredients such as java galangal, vetiver, aloe vera, and sida.
Rasnadi Choornam is available in powder form as is to be applied directly on the scalp. Learn more about Rasnadi Choornam here.