How to protect yourself against cold and allergy during winters?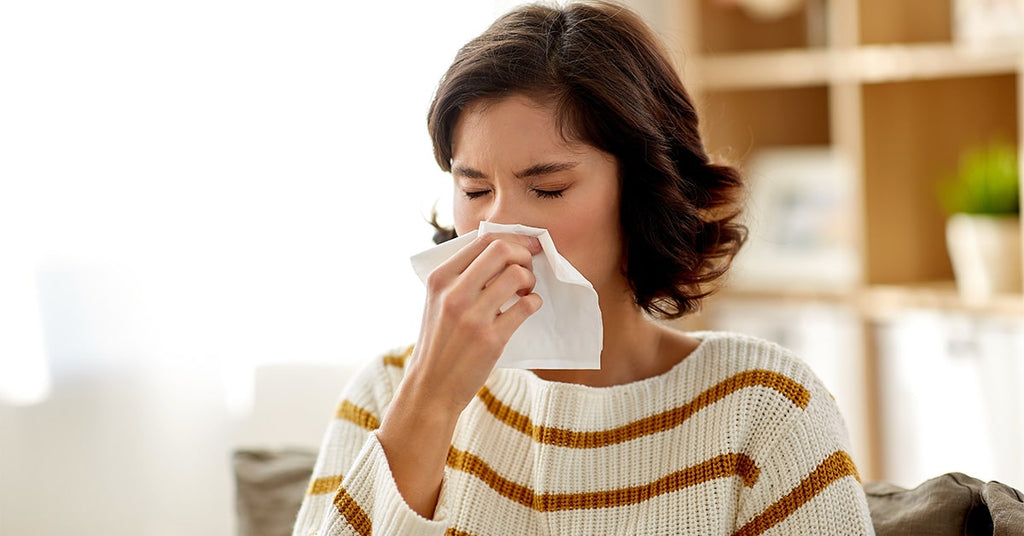 For many, winters are often associated with cold and allergy. Coughing, runny nose and sneezing are some of the symptoms that they experience during the cold weather. If you too experience these symptoms, here's a useful read.
Maintain proper hand hygiene:

 It is easier for viruses to survive longer as the temperature drops. Hence, limiting your exposure to viruses is the key to remaining healthy during the winters. When you shake hands with someone who has a cold or when you touch railings, elevator buttons and other high-touch surfaces you make yourself vulnerable to getting infected with viruses. One of the best ways to protect yourself against cold is to wash your hands frequently with soap and warm water. Make sure your hands are clean before you prepare meals or eat. 
Minimise indoor allergen exposure:

 Freezing temperatures often force people to spend most of their time indoors. However, not many realise that staying indoors can also expose them to allergens like mold, dust mites, cockroaches and pet dander. For controlling dust and dust mites, vacuum regularly. Washing bedding weekly in hot water will help you control dust mites. Also, proper ventilation is important to control moisture in spaces such as the kitchen and washroom. You can also go through this useful read on 

cleaning tips to control sinus allergy

. 
Eat food items that keep you warm:

 

During the winter months, your body needs food that raises its temperature and makes you feel warmer. Sweet potatoes and other root vegetables can keep you warm in winter. Also, herbs like tulsi and ginger can help you combat cold and manage allergy symptoms.  Reduce the intake of processed food, instead eat foods that are rich in healthy fats, proteins and carbohydrates. 

 
Keep moving:

 During the winter months, it can be quite difficult to stick to your usual workout routine. However, staying active during the winters not just keeps your body warm but it also keeps your lungs healthy. Good respiratory health can help you fight cold and manage allergy symptoms effectively. 
Get enough sleep:

 Inadequate sleep wears down your immune system, making you susceptible to cold and allergy. Getting sufficient sleep is important for healthy immune function. Ensure that you get 7 to 8 hours of good sleep every day. Having a fixed sleep routine can help you sleep better. 
Stay hydrated:

 Often people don't drink enough water during the winter season. However, dehydration can weaken your immune system. To protect yourself from cold, flu and allergies, keep yourself well-hydrated. Lukewarm water is the best way to keep your water intake up. Avoid drinking too much caffeinated beverages or sugary drinks - as it will leave you dehydrated. 
Boost your respiratory immunity with ayurvedic medicine 
During the winters, it is important to take care of your respiratory health. Our ayurvedic medicine Breathe Eazy prevents the onset of respiratory illnesses like cold and allergy by boosting your respiratory immunity. The herbal adaptogens present in Breathe Eazy help the body fight infections. This ayurvedic medicine for cold, allergy and runny nose not only boosts your respiratory strength but also rejuvenates the lungs. You can also check this informative read on different practices that help to boost the health of your immune system.