Get More Vitamin C: 6 great sources of this key nutrient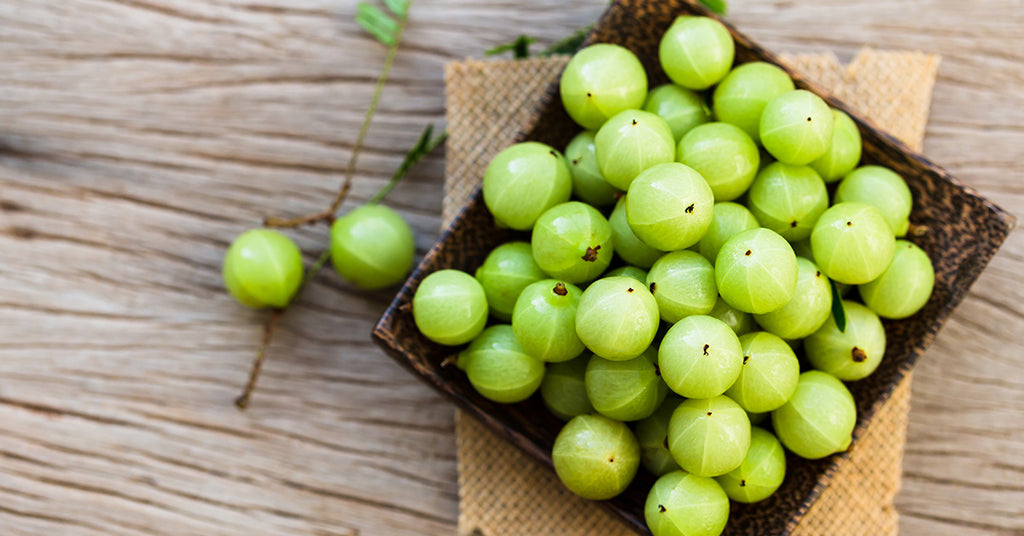 Vitamin C is an important nutrient - it has many health benefits and one of them is helping your body heal from and fight off infections. To help you get your daily dose of Vitamin C, here are some great sources of the nutrient that you can add to your diet: 
Amla:One of the key ingredients in chyawanprash, amla, also known as Indian gooseberry is an excellent source of Vitamin  , folate and antioxidants. Amla strengthens immunity and is good for the health of your hair. The best way to eat Amla is to cut the fruit and eat it raw. 
Have amla-rich Chyavanaprash to boost your immune system naturally
Pankajakasthuri Chyavanaprash is a unique formulation that can help you lead a healthy life. It slows down the effects of ageing and provides long-lasting relief from cold, cough, and asthma. Take 1 tablespoon of Chyavanaprash daily preferably with milk. Children should take half a tablespoon of Chyavanaprash. 
Oranges:Citrus fruits like oranges, lime, and lemon are rich sources of Vitamin C. Also, they are rich in fibre content and low in calories - which means they help you feel fuller for longer. These fibre-packed citrus fruits are also great for your digestive system as they help to keep your bowel movements regular, making them a great addition to a healthy diet.
Papaya:Loaded with Vitamin C and antioxidants, papaya prevents constipation and promotes regularity and a healthy digestive tract. Loaded with antioxidants, papaya helps reduce inflammation, fight disease and protects the skin against damage. 
Bell peppers:Low in calories and exceptionally rich in vitamin C, bell peppers are loaded with essential nutrients. You can eat them raw with dips and salads. You can stir-fry them along with other vegetables. Besides adding a hint of colour to dishes like pasta, they offer several health benefits including increasing iron absorption and improving eye health. 
Tomatoes:Tomatoes are an excellent source of vitamin C and other antioxidants. High in water content and fibre, tomatoes help in normal bowel movements. They are also considered good for the skin and cardiac health. Rich in nutrients, tomatoes are good for your health when eaten raw as well as cooked. 
Guava:The high levels of antioxidants and vitamins, including vitamin C, in guava help benefit weight loss, boosting immune function, and lowering blood sugar levels. The content of fibre helps in regulating blood sugar levels, making it an ideal fruit for diabetic persons. Eating guavas also help to control cholesterol, one of the primary reasons for heart diseases.  Guavas are also rich in fibre, making them highly beneficial for digestive health. They also help regulate bowel movements and reduce the risk of constipation.
Looking for ayurvedic medicines to improve respiratory immunity?
In today's time, it has become more important than ever to take good care of your respiratory immune system. A weak immune system can make your body susceptible to a host of respiratory problems like asthma, allergy and sneezing. Our ayurvedic medicine Breathe Eazy naturally enhances the body's immunity against bacteria and viruses.