Baby Skin Care Tips: From Using Ayurvedic Baby Oil to Staying Away From Scented Products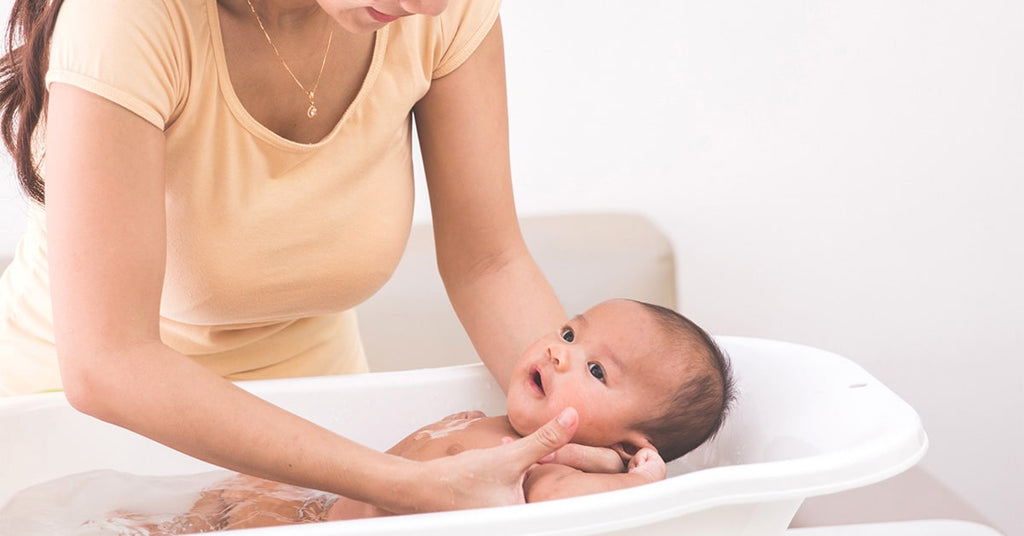 Just like your skin, your baby's skin is his or her first line of defence against pathogens. However, their skin is more delicate and sensitive than adult skin and thus, is more vulnerable to allergies, infections and rashes. It is, therefore, important that you keep your baby's skin moisturised and hydrated at all times. Caring for your baby's skin requires special attention. Here are some simple tips to keep your baby's skin healthy: 
Keep bath time short: Nice, warm baths allow babies to relax and sleep well. However, as the baby's skin is soft and sensitive, it is best to keep bath time short.  Letting your baby play for long in warm water can strip their skin of natural moisture. A two to three minute bath time is sufficient for small babies. Make sure to gently pat dry the baby with a soft towel and apply oil immediately after the bath. A newborn may not require daily baths. 
Massage your baby with an ayurvedic oil: There are a variety of benefits of baby massages. Not only does the baby feel nurtured and loved, regular massages keep the baby's skin hydrated and moisturised. After every bath, make sure you massage the baby with a hydrating oil. This is one of the most effective ways to prevent dry skin. This is especially important during the winter months. Use an ayurvedic baby oil that is enriched with herbs and free from chemicals. For massage, choose a time when your baby is awake and feeling happy. 
Packed with the goodness of turmeric, kashmiri saffron, carrot and milk, our ayurvedic baby oil  not only keeps your baby's delicate skin soft and hydrated, but it also helps in boosting bone health and building muscle tissue. The oil is gentle on the baby's sensitive skin. It helps remove the dryness and rashes. Apply this ayurvedic baby oil after your baby takes a bath or before he or she goes off to sleep.
Stay away from scented products:  Avoid using scented products as they can irritate your baby's delicate skin. Always use fragrance-free skin products that are specifically meant for babies. Also, make sure that the laundry detergents you use for cleaning your baby's clothes, bedding, and blankets are fragrance free. Always wash baby clothes separately from the family's laundry.



Dress the baby properly: Dress your baby in soft clothing, preferably cotton. Whenever you make them wear new clothes, make sure they are washed properly. If the baby is wearing a particular fabric for the first time, make sure that it doesn't cause any skin rashes. During the winter months, your baby doesn't wear woolen clothing next to the skin. Woolen clothing can irritate the baby's soft skin. 
Cover the baby when going out: Babies love spending time outdoors. However, exposing your baby's skin to direct sunlight for longer intervals can damage his/her skin. When outdoors, use hats and umbrellas to cover the baby. 
Avoid leaving diapers for long: To prevent diaper rash, make sure that your baby doesn't wear a dirty diaper for long. Ensure that the diaper is not too tight. Using cloth diapers can help your baby's skin breathe.