Scalp Health: Tips To Grow Healthy Hair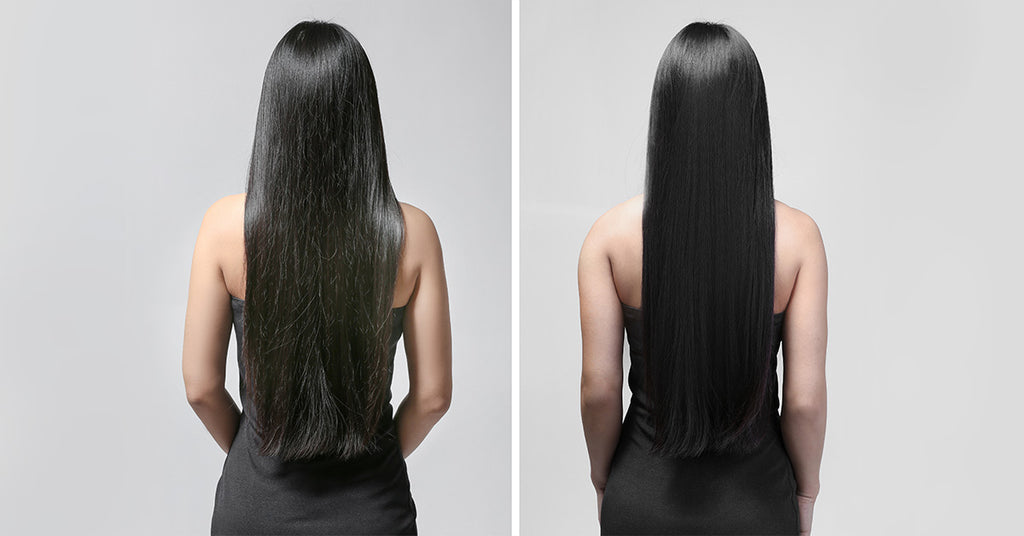 The journey to healthy hair starts with a healthy scalp. Your scalp needs to be nourished and taken care of. Instead of just focusing on the hair strands, give some extra care to your scalp so that your hair is healthy and strong. 
Over here we discuss a few ways to get a healthy scalp and healthy hair: 
1. Have a healthy diet: Make sure you have enough protein in your diet.  Beans, lentils, yoghurt, green peas, nuts, and seeds, are all rich in proteins that can help against hair thinning. Eat dark green leafy vegetables that are packed with the goodness of vitamin A, iron and other nutrients. For Omega-3 fatty acid, make sure you eat almonds, walnuts and flaxseeds every day. All these essential nutrients work together for healthy scalp and hair. 
2. Massage your scalp: To stimulate growth and enhance the quality of your hair, gently massage your scalp regularly. Besides relieving stress and tension, massaging your hair with an ayurvedic hair oil encourages hair growth and improves hair thickness. Use an ayurvedic hair oil that has coconut oil as the base oil. Rich in fatty acids, coconut oil reduces protein loss from hair. 
Give your hair the goodness of bringaraj, amla and coconut oil 
Our Mayukhi hair oil, when regularly applied to the scalp, promotes hair growth and prevents premature greying. Prepared with bringaraj, amla and triple refined coconut oil, our ayurvedic hair oil prevents dandruff, reduces hair fall and moisturises the scalp. 
3. Avoid shampooing hair daily: You may not realise but there are several everyday habits that contribute to an unhealthy scalp. One of the biggest culprits is shampooing your hair daily with a harsh shampoo. The overuse of shampoos strips your scalp and hair of their natural oils, leaving your hair brittle and weak. Also, if not washed properly the build-up of shampoo clogs the pores on the scalp, weakening the hair follicles. 
4. Manage tangles gently: Detangling your hair is not something many of you may enjoy. If you have dry and frizzy hair, the experience can be quite painful. It's best not to overwork your tangles with a regular brush. Choose a wide-tooth comb to detangle. If you have breakage-prone hair, avoid brushing knots after shampooing. Always detangle your hair before shampooing to avoid breakage in the long-run. 
5. Avoid chemical treatments: Chemical treatments not only damage hair strands, but they also harm the scalp, hair follicles, and hair cuticles. The safest way is to avoid exposure to chemicals completely. Dyeing, bleaching and colouring your hair can damage the overall texture of your hair. Also, avoid overuse of styling irons or hot tools. If you do colour your hair or use hot hairstyling tools, a detox can reduce the damage. Take a break from harsh chemicals and opt for hairstyles that keep damage away. 
While it is important to follow healthy hair habits, it is equally important to keep stress at bay. Instead of worrying, let your hair down and enjoy yourself!