Knee Pain Myths And Facts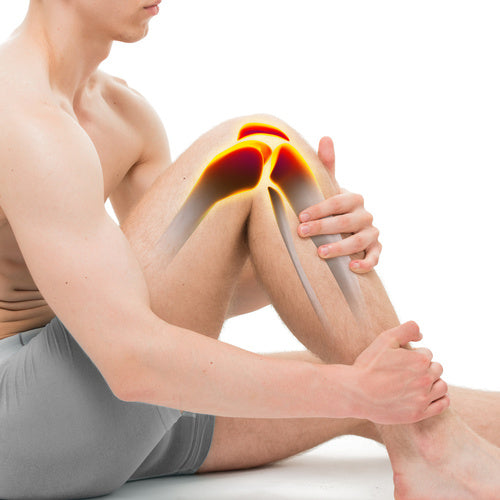 There are a number of misconceptions about knee pain, especially if it's caused by arthritis. Over here we have presented some of the common myths surrounding knee pain and the facts:
Myth 1: Knee pain is caused due to injury only
Fact: Knee pain doesn't always mean that your knee is hurt or injured. It can be caused due to number of factors such as underlying health conditions such gout, arthritis (osteoarthritis, rheumatoid arthritis, or post-traumatic arthritis),and Patellofemoral Pain.
Myth 2: People suffering from knee pain should never exercise
Fact: It will only aggravate your pain and stiffness. In fact, simple exercises like leg stretch, knee squats, and stepups when done under the supervision of a doctor can help in rebuilding the strength of your knees and reduce joint stiffness.
Also, you may try massaging the area with Ayurvedic oil. You may check the Orthoherb Oil by Pankajakasthuri at http://www.pankajakasthuri.in/orthoherb-oil
This is also available as pill. Check the product at http://www.pankajakasthuri.in/orthoherb
Myth 3: Knee pain is a part of ageing and you can't avoid it.
Fact: In most of the cases the pains and aches that you get each morning after waking up (if you are in your 40s), are due to degenerative changes in the joints. But with a change in your diet plan and regular exercises you can prevent future symptoms.
Note: Young adults also suffer from knee pain. It's mainly caused by imbalance in the muscles that surround the knees.
Myth 4: Applying ice on the affected area is the best way to manage knee pain.
Fact: Applying ice on the affected knee numbs the area but it does NOT offer any healing. For treating knee pain, you need to know the real reason behind the pain. Is it something to do with the tissues and ligaments in the knees or do you have arthritis? Based on the cause, your doctor will suggest a treatment plan.
You can also try Pankajakasthuri's 100% natural Orthoherb tabletswhich offer relief from inflammation, muscle spasm and control all inflammatory joint conditions.
http://www.pankajakasthuri.in/orthoherb.
Myth 5: You can manage knee pain with diet '
Fact: Yes and No. If you are overweight, then that is hurting your knees. With a proper diet regimen you can manage a healthy weight. But diet alone won't help you effectively manage knee pain. Typical knee pain management solutions include:
Ayurvedic Therapies
Podiatry
Over the counter medicines
Knee replacement surgery- if previous options have had no success.
You can work with your doctor and enrol in health programmes for managing knee pain and leading a healthy life.
Myth 6: If you are suffering from Patellofemoral pain syndrome, then it means you will develop osteoarthritis in later life.
Fact: It's not right to suggest that Patellofemoral pain syndrome leads to osteoarthritis in later life. Patellofemoral pain syndrome is the most common cause of knee pain in young adults. Many factors, including the shape and size of the knee cap, weakness in the muscles, short ligaments around the kneecap, flexibility and co-ordination are thought to lead to Patellofemoral pain syndrome. Patellofemoral pain syndrome often gets better though you may have symptoms for several years.
Suffering from Knee Pain? Try Pankajakasthuri's products to manage knee pain
Severe knee pain can affect a person's lifestyle – for some it can be so severe that it limits physical and social activities. Pankajakasthuri's products like Orthoherb tablets and oil can help the patients effectively manage their knee pain without causing any side effects. These products are free from added steroids, chemicals and metallic compounds.