11 Insights On Healthy Diet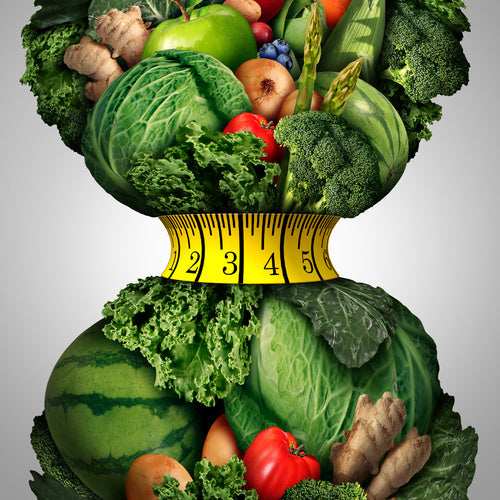 Ayurveda is all about maintaining balance and harmony in your lifestyle, and a healthy diet plays a key role in developing a balanced life.
Here we discuss 11 insights on healthy diet. Hope you will find it useful
1. Spinach – a powerhouse of nutrients
Spinach is one of the most healthy foods as it contains many nutrients, including manganese, magnesium, copper, potassium, phosphorus, and calcium. It is also rich in Vitamins A, C, E, K, and B6.
Spinach contains flavonoids which act as antioxidants to protect the body from free radicals. Magnesium in spinach helps in lowering high blood pressure, while folate promotes cardiovascular health. Spinach is a good source of plant-based omega-3 fatty acids as well.
2. Broccoli– the all-rounder health booster
This member of the cabbage family has numerous health benefits as it is rich in nutrients. Broccoli contains a number of powerful antioxidants such as beta-carotene, zeaxanthin, and carotenoids.
Nutrients in broccoli including Vitamin A, B, C, E, and phosphorus play a key role in maintaining good eye health. Broccoli is also helpful in promoting a healthy gut.
3. Beans – the perfect source of fiber
Beans are good for the heart as they contain soluble fiber which helps in lowering cholesterol. Another big benefit of beans is that they are low in fat and help in maintaining a healthy weight. Also, they prevent constipation.
Beans are rich in complex carbohydrates and protein which help in keeping blood sugar in check.
Blueberries are titled as one of the important 'superfoods' as they have a number of health benefits due to the presence of anthocyanidins, a type of antioxidant. Anthocyanidins  support blood vessel integrity around the body which helps in preventing and reducing cardiovascular diseases. Blueberries also prevent vision complications such as age-related macular degeneration.  You can add blueberries to your breakfast cereals for a healthy start of your day.
5. Garlic – not just a popular flavour booster
Garlic is added to almost every Indian food recipe, but are you aware of its amazing health benefits?  Garlic is rich in Allicin which has antioxidant properties and helps in lowering cholesterol levels. The antioxidants in garlic  protect against cell damage and ageing. Garlic can also help you fight common cold.
6. Carrot – you probably have heard your mother insisting on eating it
You have probably heard that carrots are good for your eyesight. Well, that's because of the beta-carotene which gets converted into Vitamin A which is important for healthy eyes. The beta-carotene content in carrots also helps in lowering the risk of diabetes and boosting cognitive health. Carrots also have a decent Vitamin C and calcium content which help in improving bone health.
7. Oats – the perfect morning meal
Apart from being tasty, oats have a number of health benefits. Oats is a superfood for people with diabetes as it contains a relatively low level of the glycemic index and therefore helps in maintaining blood sugar level.
Oats is a popular meal choice for maintaining a healthy weight. Oats are rich in fiber and are slowly digested – keeping you full for long hours.
8. Whole grains –rich in fiber
Whole grains are one of the best ways to maintain a healthy diet. The high fiber content in whole grains helps improve bowel movements which, in turn, boost digestive health. They also help in lowering high blood pressure and cholesterol. Whole grains prevent the blood glucose level from spiking, thus reducing the risk of Type 2 Diabetes.
9. Walnuts – the nutritious nut
Walnuts are a good source of polyunsaturated and monounsaturated fats, Vitamin B, E, zinc, calcium, and other important nutrients  including folate, Vitamin E, and ellagic acid The phytochemicals and  polyunsaturated fats in walnuts aid brain function and boost cognitive health. It's believed that due to presence of the mentioned nutrients, walnuts are believed to contribute to neuroprotection and memory function. The benefits of walnuts don't just stop at boosting cognitive health, it's said that regular consumption of walnuts can lower the risk of cardiovascular diseases.
10. Salmon – the quintessential superfood
Salmon is an important source of nutrition which when added to your diet can do wonders for your health.  Salmon is a rich source of omega-3 fatty acids, protein, vitamins and minerals. Omega-3 can reduce the risk of heart disease and keep the joints healthy.
Vitamin D present in Salmon reduces the risk of developing multiple sclerosis and boosts bone health..
11. Eggs – the everyday nutrition powerhouse
Eggs aren't just versatile cooking ingredient; they are a powerhouse of important nutrients as well. Both the yolk and white of eggs are rich sources of protein, essential fatty acids, and fat soluble vitamins. The egg white contains more than half of the protein in the egg. Other nutrients in egg whites include vitamin D, B12, B6, and selenium. Egg yolks contain fat soluble vitamins K, D, A, and E. Eggs contain all nine essential amino acids and are therefore regarded as a complete source of protein.
Embrace a healthy diet and healthy routine to ensure you live a healthy life.
With Ayurveda – take care of your health and enjoy life to the fullest
We at Pankajakasthuri promote good health through natural, Ayurvedic solutions. All of our Ayurvedic products are formulated with natural ingredients and therefore they do not cause any side effects. You can explore our Ayurvedic medicines online at http://www.pankajakasthuri.in.    
Living a healthy life as suggested in Ayurveda encompasses a comprehensive health care – from proper sleep and meal timings to eating healthy and exercising regularly.